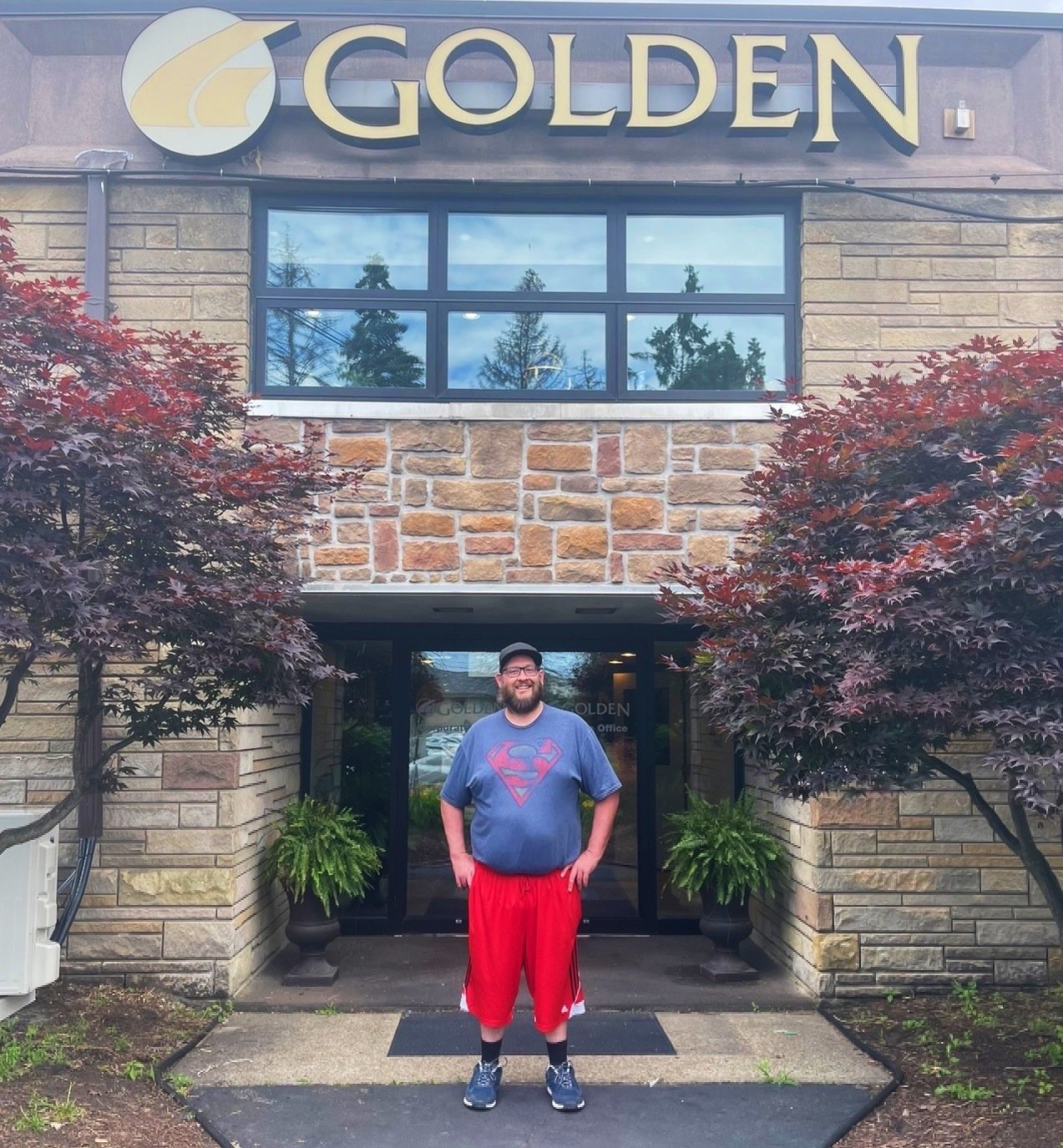 Written By: Alyssa Golden
"Whether I like it or not, I still have cancer. I understand that it hurts, but at the end of the day, I can be positive or not. Being positive is the better option and I have the opportunity to give others encouragement," says Mike Hage, brain cancer survivor and former Golden Technologies team member.
Mike's journey with brain cancer has been anything but easy, as he's currently fighting his battle for the third time. Despite the many challenges, he has become extremely well-known in the area for his positive spirit, strength and Faith. Mike credits his mentality towards his relationship with God, family and friends.
"I have the opportunity to show people Christianity, and that's why I'm not scared. I might get angry or upset, but I know that God loves me and I have an amazing amount of people who love me and want to see me alive," says Mike.
In 2016, Mike was rushed to the hospital after having a severe seizure. Within minutes of his arrival, he began to have difficulty breathing and then his heart stopped. He and his family would later find out through tests that Mike had a cancerous brain tumor the size of a golf ball that needed to be removed. From that point forward, Mike has endured years of brain cancer surgeries, recoveries and rehabilitation.
"It's been a whirlwind of emotions, but everyone has wanted to see and help me," says Mike. After his first diagnosis, the Golden Technologies team got together and held a large fundraising event for Mike at the Jazz Cafe on River Street in Wilkes-Barre, PA. The event entitled "#ChokeOutCancer" helped raise thousands of dollars for Mike along with live music and a live-streamed video of Golden Vice President of Sales, Jason Davis, getting his head shaved.
"Mike isn't just a friend or former employee; he is family," says Jason. "My entire family knows him and loves him. As far as getting my head shaved, it was a true honor, but was more so a bonding experience between Mike and myself. He's an amazing man."
"Golden has done a lot for me. I would never have asked people to do all that for me," says Mike. CEO Rich Golden also provided Mike with two custom-built lift chairs to help with his recovery. Mike loves the support and massage feature. "For someone with my body, support is everything," says Mike.
Mike will be moving soon to the Sunshine State, Florida, with his mom, dad, grandmother, two dogs and two cats! In the meantime, he has been visiting local churches and meeting up with as many people as possible before he leaves. Our Golden family continues to keep Mike and his family in our thoughts and prayers as he continues to navigate through his journey.
June is Brain Awareness Month and July 18-29 is Brain Awareness Week, giving us an opportunity to hold conversations about the brain and progress in brain research.