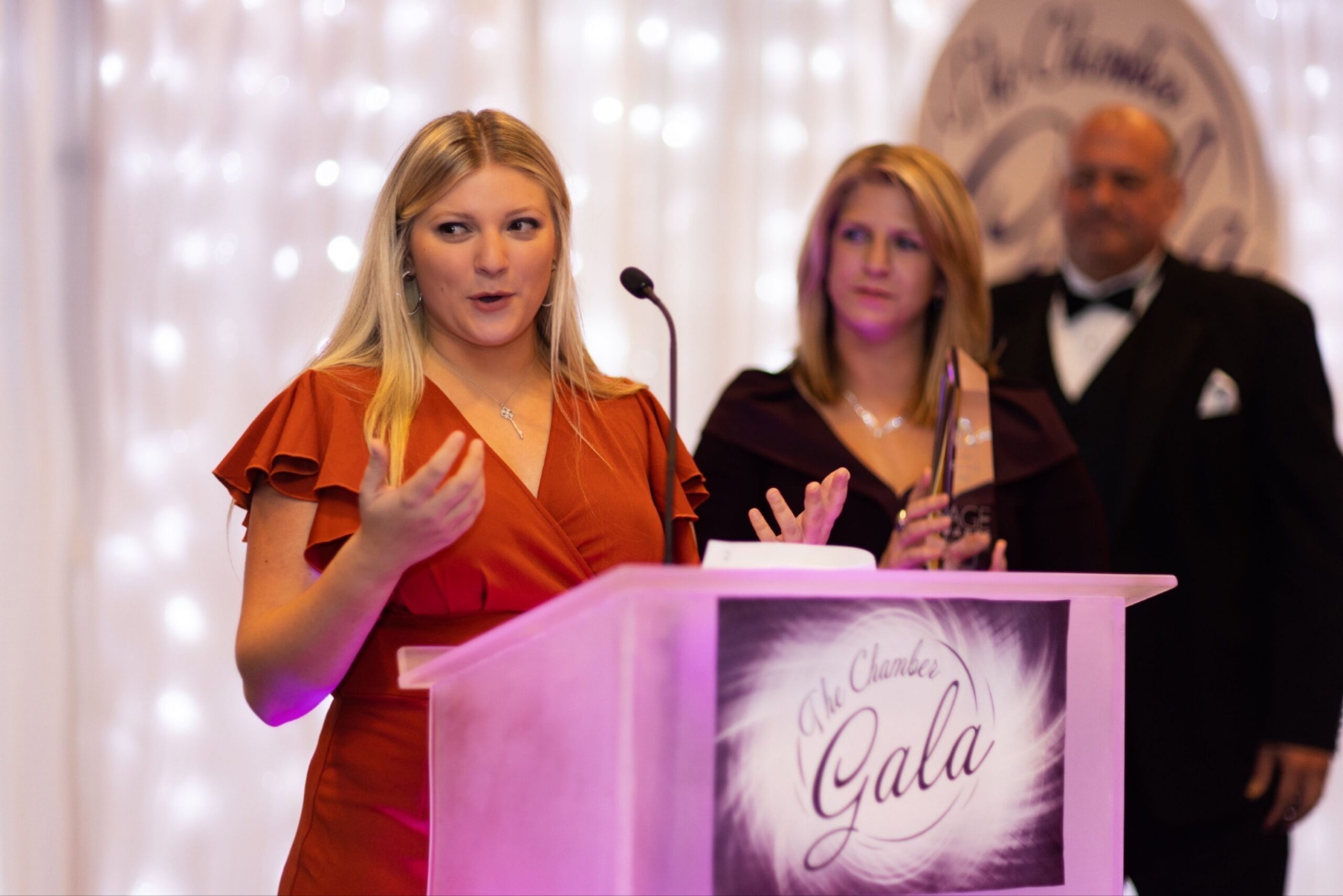 Old Forge, PA – The Scranton Lackawanna Industrial Building Company (SLIBCO) recently announced new directors and officers, electing Alyssa Golden to serve on its board. SLIBCO is the not-for-profit industrial development affiliate of The Greater Scranton Chamber of Commerce.
"As a 3rd generation Golden family member, I enjoy participating in our local community and creating meaningful relationships that represent what Golden values: innovation, entrepreneurship, and community," said Alyssa Golden, Digital Marketing Manager. "SLIBCO is a fantastic group that supports job creation, economic growth, and the expansion of our community. I'm thrilled to be a part of it, especially being elected as one of the youngest members of the board of directors," she added.
"We're very proud to have Golden represented by Alyssa on the SLIBCO board and making an impact on the economic and industrial development efforts in Northeast Pennsylvania," said Rich Golden, President & CEO of Golden. "The Greater Scranton Chamber of Commerce is a wonderful community partner. We look forward to Alyssa's contributions to the SLIBCO board and Chamber for many years to come," he added.
Visit goldentech.com for more information.
About Golden Technologies
Golden Technologies, a family-owned and operated company, is the world's leading manufacturer of luxurious lift and recline chairs. We take great satisfaction in the superb craftsmanship and lasting durability of our growing lines of Power Lift Chairs and Power Wheelchairs, and Scooters. Golden's products set the pace in our industry for performance, convenience, and comfort, because they all begin with superior materials and creative designs. We help provide our customers with a sense of independence, mobility, freedom, accomplishment, and belonging.