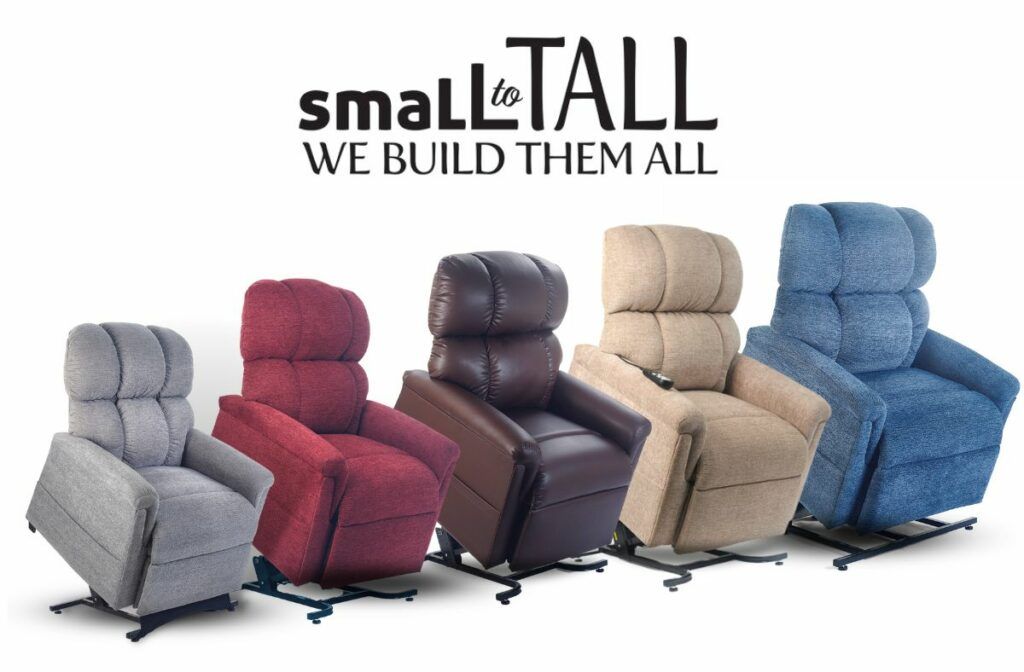 The long-standing Comforter Series from Golden is all about finding the perfect size for the perfect fit.
The Comforter with MaxiComfort Positioning combines Zones 1 and 2 to help provide ergonomic relief to your muscles and joints in your lower body, and allows stress & strain to be released from your body body.
These power lift recliners feature a contemporary design, additional padding in the arms for more comfort, extended arms to provide better ease of use while entering or exiting the chair while lifted, and a tasteful seam design. Find your perfect fit!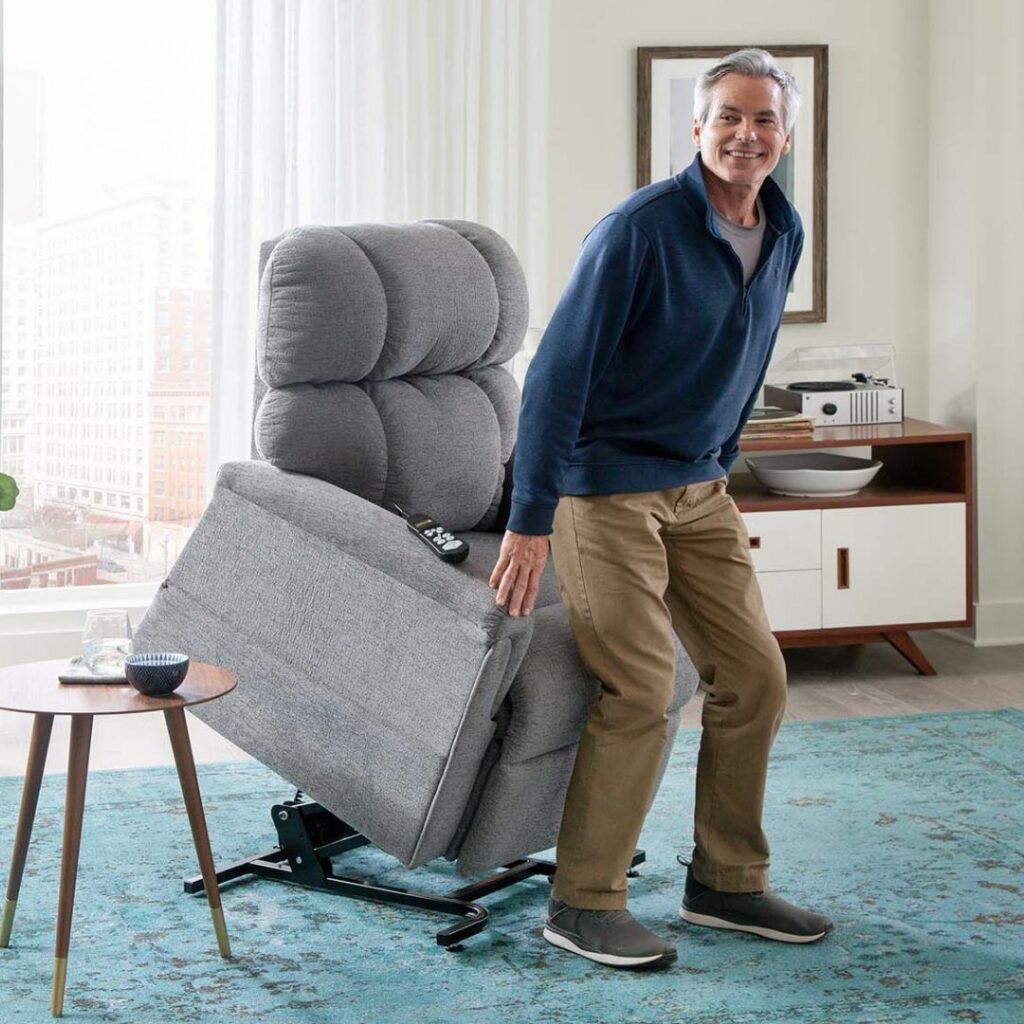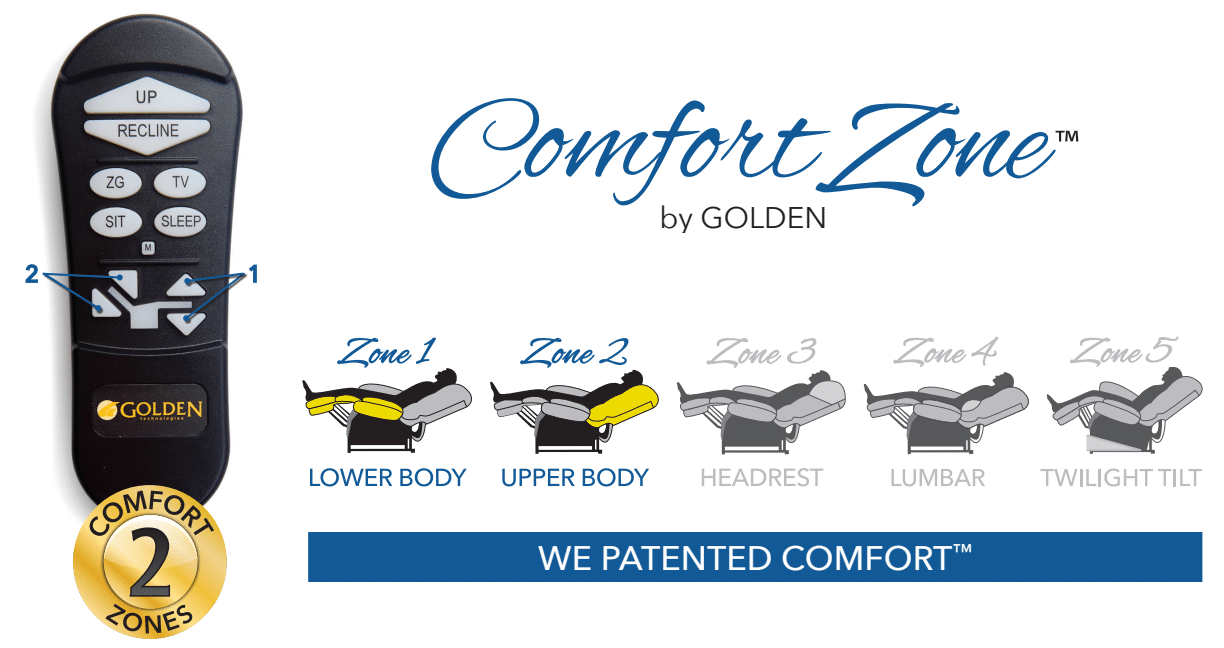 Want even more patented positioning features on the Comforter? Learn about Golden's 3-Zone Comforter With ZG+! Available in 3 sizes.
Looking for a Comforter with a simplified hand remote? Learn about Golden's 1-Zone Comforter! Available in 5 sizes.
*All Golden Power Lift Recliners are FDA Approved Class ll Medical Devices.
**MSRP listed does not include Brisa® fabric upcharge.
---