Unleash The Power Of Twilight With The Titan!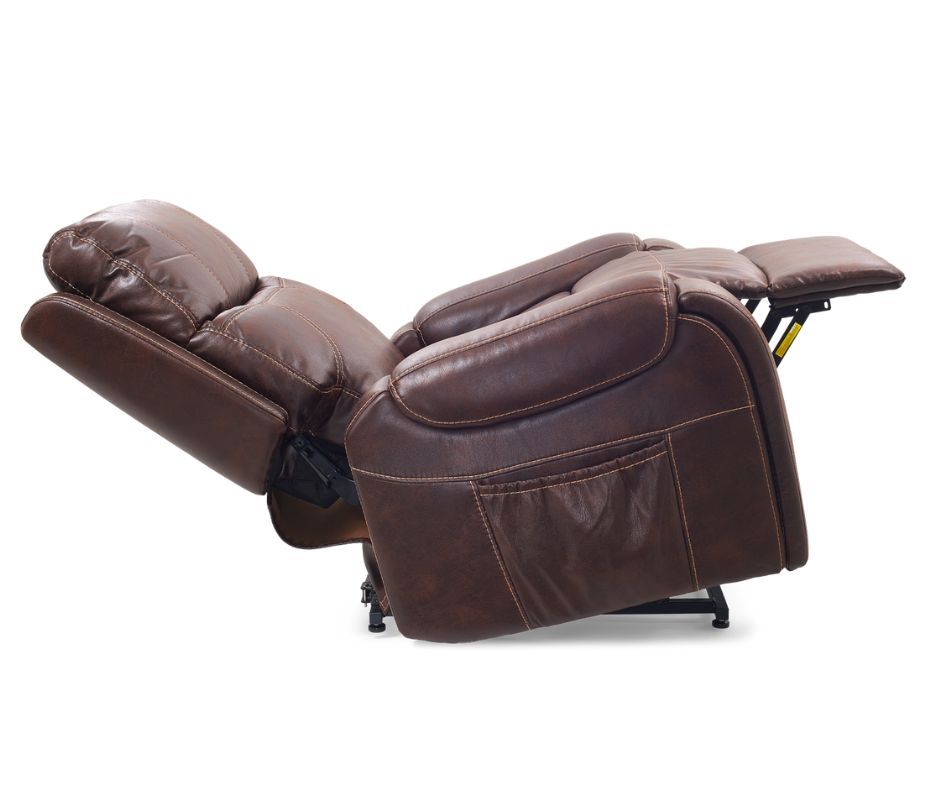 Indulge in the perfect blend of style and comfort with the medium-sized Titan power lift recliner. Its sleek design showcases an overstuffed back, plush chaise pad, and a wealth of standard features that guarantee hours of relaxation.
Immerse yourself in a world of limitless positioning possibilities, courtesy of our innovative 5-Zone Comfort Zone Positioning system. This system incorporates our patented Twilight Technology, exclusive MaxiComfort® Positioning, adjustable headrest, and adjustable lumbar support, all effortlessly controlled by our state-of-the-art programmable AutoDrive™ hand control.
In addition to its exceptional functionality, the Titan also boasts convenient amenities.
A built-in cup holder ensures your favorite beverage is always within reach, while a wireless smartphone charger keeps your device powered up without the hassle of cords.
The open arm design conveniently houses an accessory mount with a table, providing a dedicated space for your belongings.
Furthermore, a standard USB charging port, thoughtfully situated on the side of the chair, offers easy charging for your phone or tablet.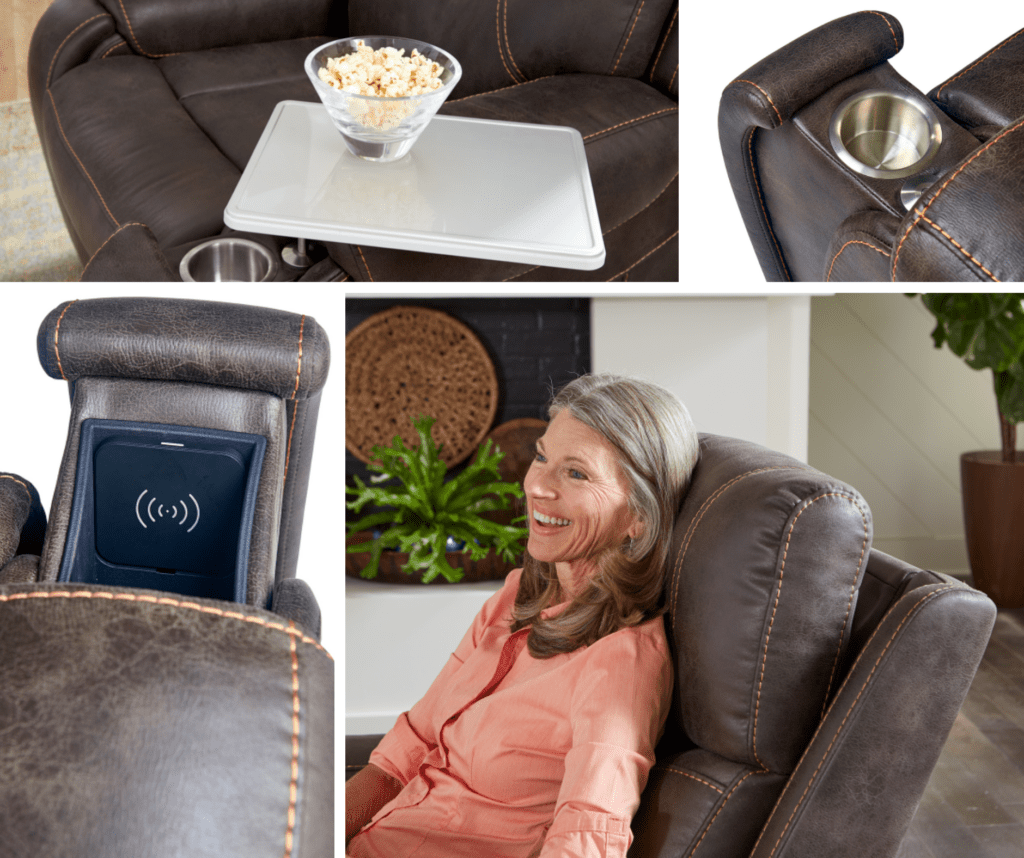 *All Golden Power Lift Recliners are FDA Approved Class ll Medical Devices.