Pack Your Dreams & Go Anywhere in the Buzzaround CarryOn!



*All Golden Mobility Devices are FDA Approved Class ll Medical Devices.
The Buzzaround CarryOn Fold-Flat Scooter is super portable, lightweight, and will take you where you want to go in comfort and style.
This travel scooter features an infinite adjustable tiller, full front and rear light package, lithium ion battery pack (travel battery pack sold separately), and 300 lb. weight capacity.
The heaviest piece is 47.5 lbs. (without seat and batteries) and the height when folded is only 12″. It disassembles easily into two pieces and is designed to store in the smallest compartments.
*Optional 6.5 AH lithium-ion battery pack can be removed and taken as a carry on while traveling by air, sea or train.
I saw this scooter while on vacation in Florida. I asked the driver how to rent one. Drove it for a week. Now I own one.
It's the best way for me to go out and get some of my life back. Cancer treatment has left me weaker but now I can still live my life. No more staying in. We went to New York City and it was a dream. Drove it down in my car, took it on a shuttle bus, even took it in a cab. It's great. I'm free. If you have any questions just call them. They were wonderful, they even have a separate technical support. If you are conflicted about buying one, call and ask questions. Give yourself back life.
Marie M.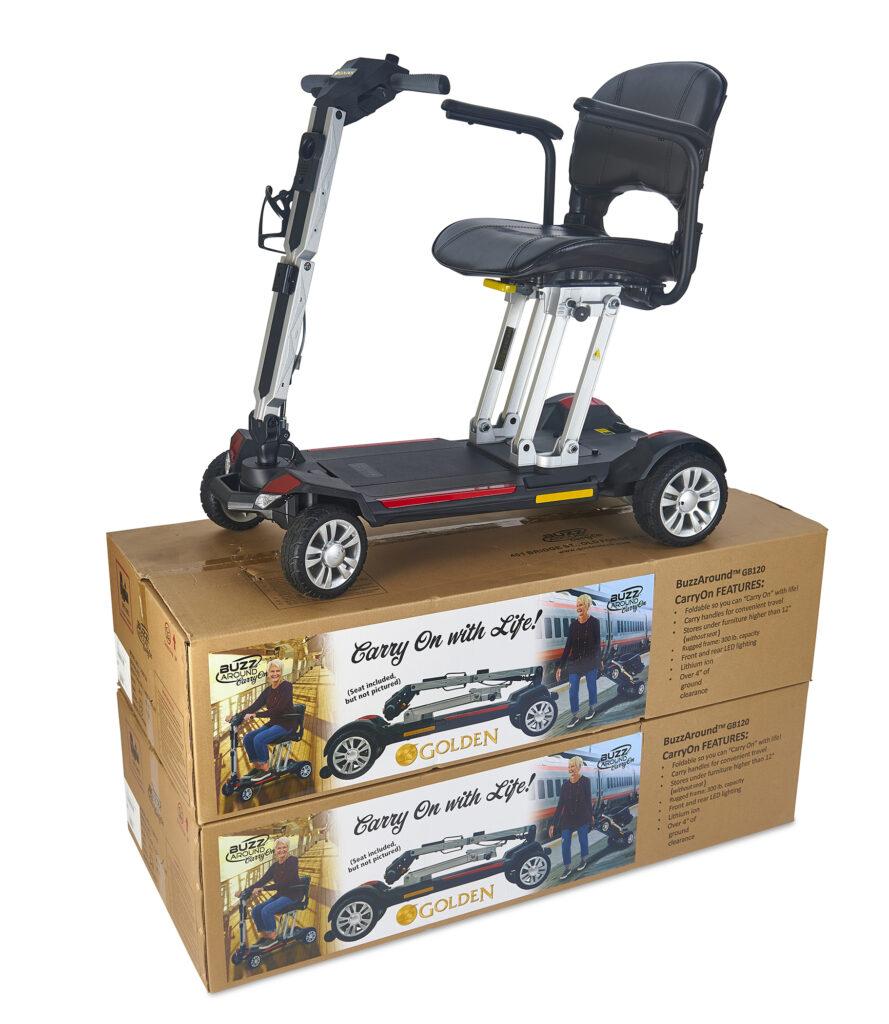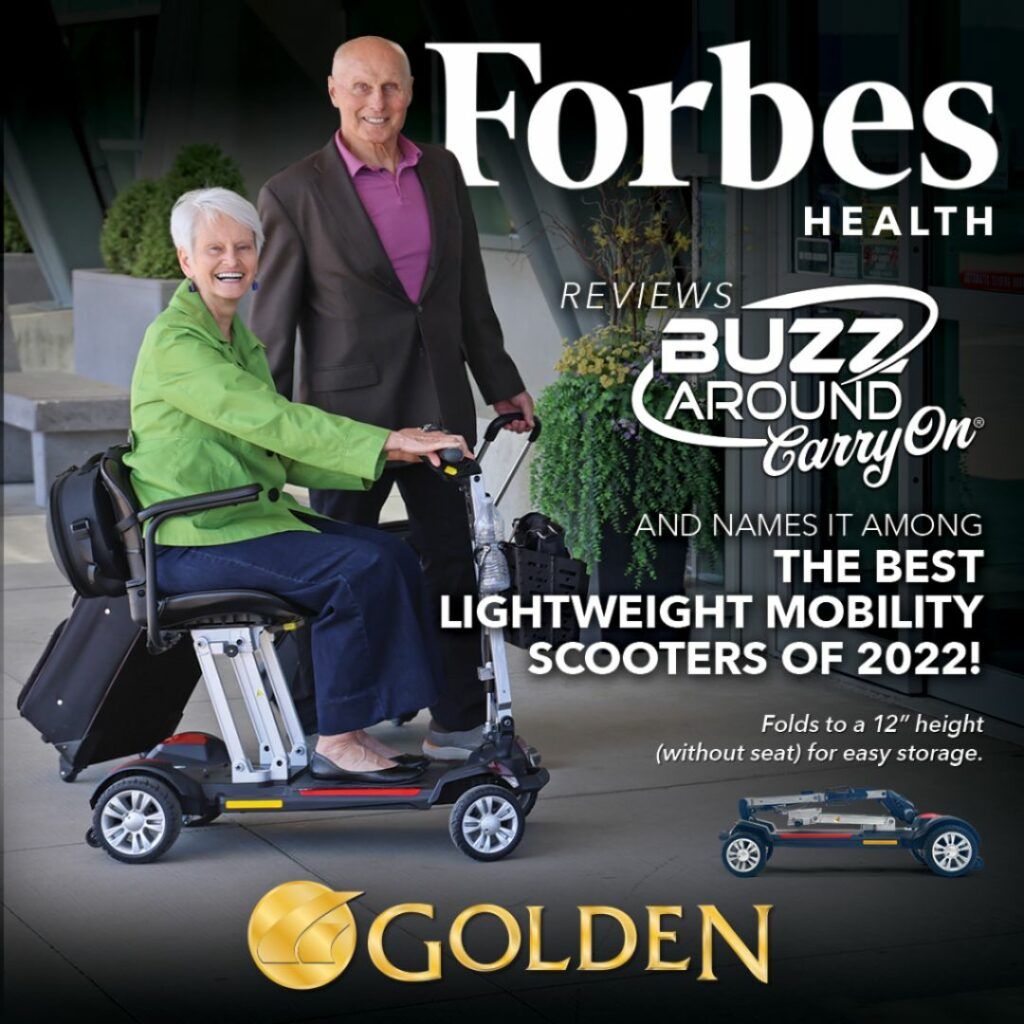 "After analyzing data on nearly 200 products from total weight to price to comfort and safety features, Forbes Health has named Golden's BuzzAround CarryOn scooter on their list of Best Lightweight Mobility Scooters of 2022."
Read our blog about how Forbes Health named the Golden Buzzaround CarryOn Scooter one of the Best Lightweight Mobility Scooters of 2022!